Improved Python Data Exchange
A new Python State Variable allows you to reuse the same Python environment across several tasks. This will help create a more efficient workflow without having to repeat work or store data in files or expressions. We have also added a Python variable to access objects within the broader Python state. This is a monitor variable that can represent different kinds of data such as strings, numbers, lists, or arrays.
---
Variable Assignment Task
The addition of a new Variable Assignment Task allows you to select any assignable variable inside your document and set its value from another variable. The assignment will affect the values within CoTherm and export the values to the associated external tool or document. This task-based workflow is more convenient and can be used (initially) for MATLAB, Excel, and Python variables. This paradigm is a complement to the symbol replacement approach to setting data and will be preferred when symbol replacement either does not work or is difficult to use.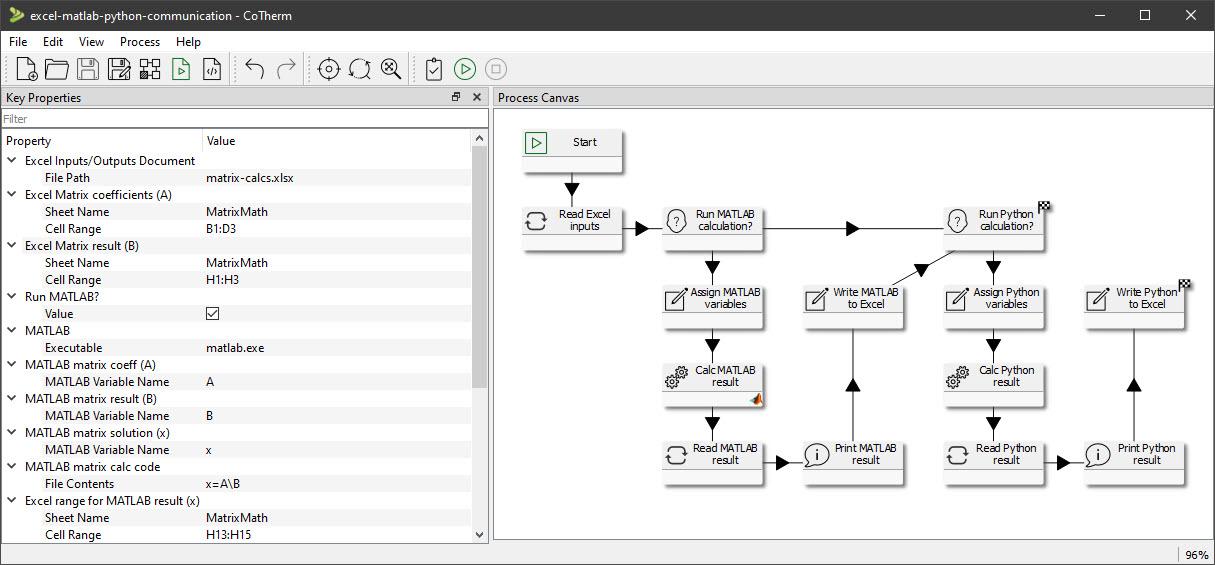 ---
Icon Set Update
All existing icons have been updated to a more modern look and feel. Every resource has a unique icon, making it easier to visually distinguish what is happening in your process.

---
FMI/FMU model coupling
This new experimental process supports coupling with FMU models. Any 1D tool that can export a model to an FMU (a model that conforms to the FMI standard) could be used with this process. The example process couples a single TAITherm model to a single FMU, and the process could be extended to work with multiple FMUs or any 3D tool(s) that CoTherm supports.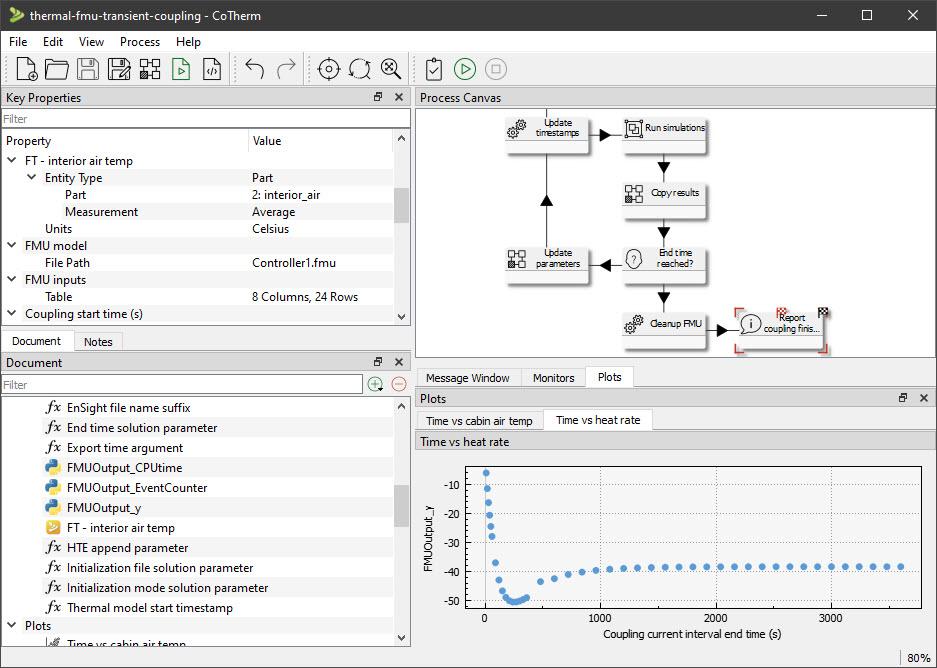 ---
AFSIM Sensor Model Coupling
This coupling capability allows users to create high-fidelity sensor models in CoTherm using any supported tools (Python, MATLAB, Thermal or CFD simulations, etc.). Create a new sub-process with tasks representing a single attempt to detect for the sensor, link the inputs (sensor and target properties) into the tasks via symbol modifiers, and point CoTherm at the scenario file being used in AFSIM. The sub-process will run through the tasks each time the scenario simulation requires the sensor to attempt to detect, and CoTherm will pass the success or failure status to AFSIM so that the scenario simulation can progress using the high-fidelity sensor results. Note that this is a separate package and not included with the base CoTherm install.